We employ psychiatrists, psychologists, social workers, and other behavioral health clinicians and enable them with technology and an evidence-based care process.
Our providers:
integrate evidence-based talk therapy, pharmacotherapy, and behavioral activation;
coordinate care with the patient's PCP and other providers;
achieve measurable and meaningful clinical and economic outcomes; and,
participate in insurance networks as a value-based network provider.
About You
At Tamber, our multi-faceted approach to mental health care is proven to help patients feel better faster. We're looking for providers to join us in delivering that care.
We would like to meet you if:
You have experience with – or strong interest in – collaborative care
You are available at least six hours per week for patient care and team rounds
You collaborate well with other providers and primary care physicians
You believe that it is important to measure and improve outcomes
You are an agile user of business and clinical technology
You have a private location from which you can treat clients
If you are interested in joining us, contact our Recruiting Team at 763-400-9526.
About Us
Our evidence-based model makes a remarkable difference in patients' lives, measured via the WHO-5 and GAD-7 assessments. Our patients see 49% decrease in disease severity, and a 248% increase in functional status.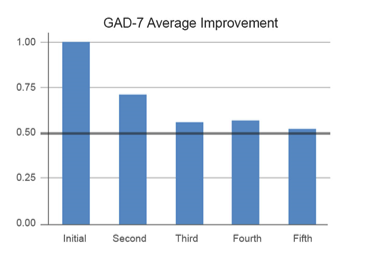 Research suggests that an integrated, multi-channel approach to treatment is more effective than traditional methods for behavioral health conditions. In fact, while four in ten patients get better via talk therapy or medication alone, seven in ten get better using a combination of both.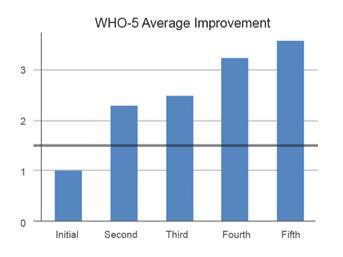 Here are several resources that outline the collaborative care model and its results for patients.
Collaborative Care to Improve the Management of Depressive Disorders by Thota, Anilkrishna B. et al. American Journal of Preventive Medicine, 2012.
Evolving Models of Behavioral Health Integration in Primary Care by Collins, C. et al. Milbank Memorial Fund, 2010.
Evidence-Based Practice for Telemental Health by the American Telemedicine Association, 2009.
In addition, Psychiatry.org offers additional articles on the evidence for integrated mental/behavioral health care.